The color wheel can be very scary if you have never taken an art or design class before and even at that it can still seem overwhelming. Color theory is, well, like all subjects then end in "theory" intimidating at first but hopefully I can help you sort out the basics.
The basics of the color wheel are what can help most home owners get over the first hurdle of color inspiration. Knowing that you like orange is a great start but where people get held up is "what goes with orange (or blue or yellow or whatever your primary color inspiration choice may be). So this is where the color wheel come in handy.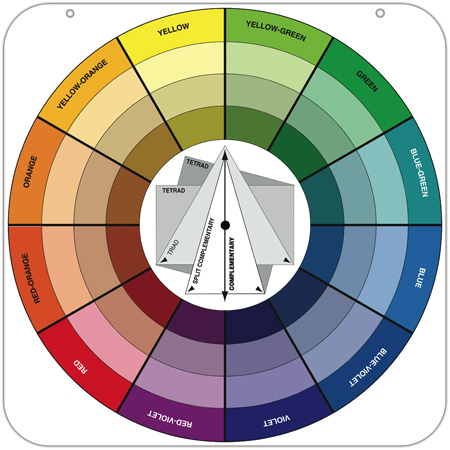 Let's take a look at the color wheel in it's simplest form. This is the side of the color wheel you will use the most. There are three basic color schemes that most people are drawn to:
One being a complimentary color scheme. This means that when looking at the color wheel you pair the two colors across from each other. For example orange goes with blue.
The second is an analogous color scheme. This is where you pair your inspirational color with the two directly next to it on the color scheme. So again if orange is our main color we would want to pair yellow-orange and red-orange with it to make an analogous color scheme.
The last one is a monochromatic color scheme. This is the most simplistic you basically pick a color and mix it with tints, shades and tones of itself.
Now that we know what color schemes are its time to choose one. Much of design is based on a feeling. If you follow the rules and use your color wheel when choosing your colors, no matter what you go with it has to relate the feel that you want in your home.
Next week I'm going to go through color and scheme choice, and how it relates to the feel of the room. For next week your home work is to evaluate tha feel that you want from your room!